LIVE  Storytelling Programs for Young People

NOW BOOKING!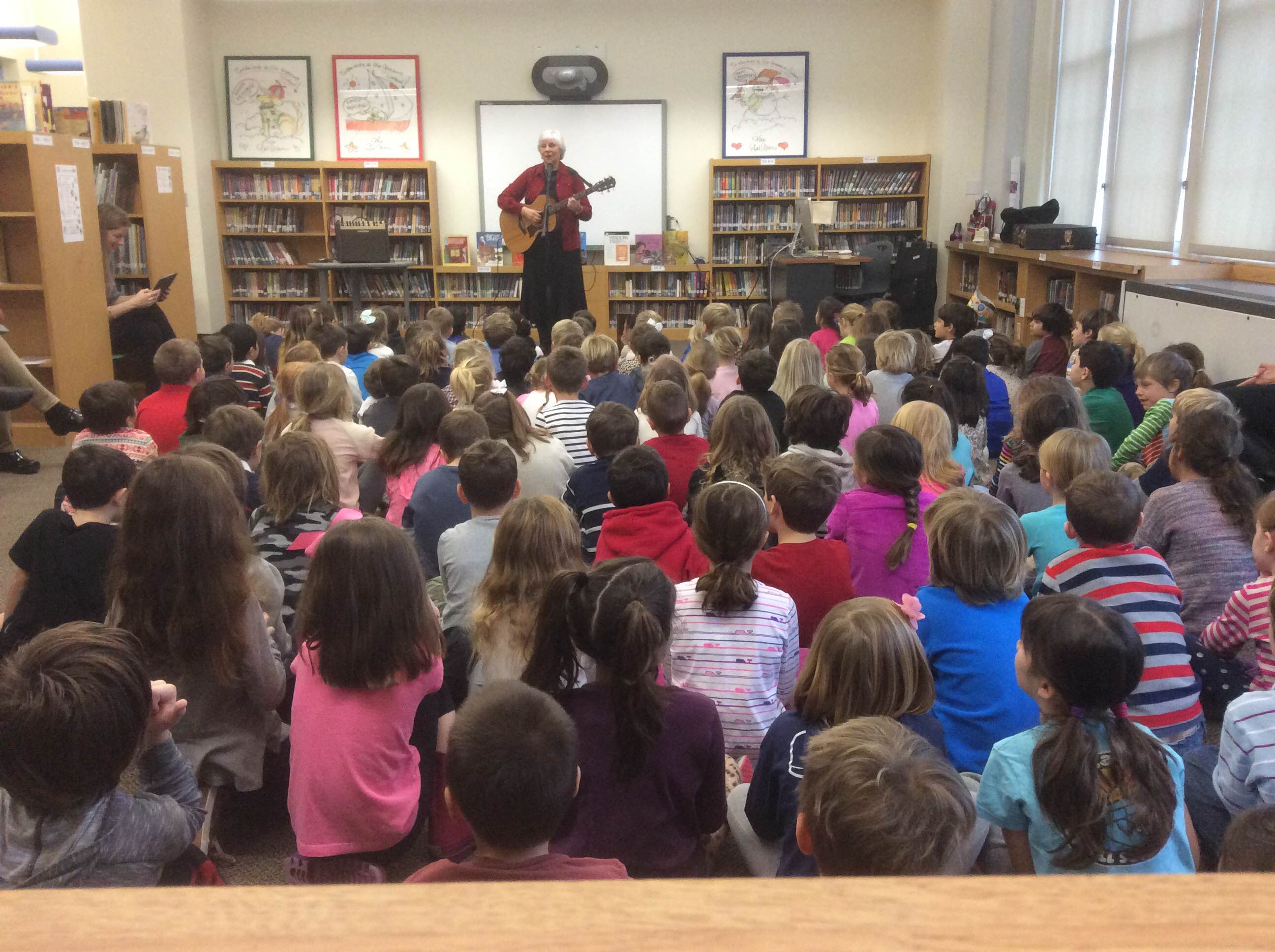 "A true troubadour... even the narrative parts of her storytelling seem to be sung; her delivery is so precise and compelling, she just draws one into her spell. Her stories are lovely, magical things and her singing voice is true, simple, and unadorned." - Martha's Vineyard Times, MA
MUSICAL FOLKTALE CONCERTS
Heather Forest brings World Tales to life in the imagination of listeners of all ages. Her minstrel style of storytelling is a dynamic fusion of storytelling, poetry, prose, guitar and the sung and spoken word.
Storytelling Programs
A Tapestry of Multicultural Tales- Storytelling Concerts and Workshops
Sing Me A Story: Musical Tales for Young Listeners
One Sky: Tales of Peace and Generosity
Nature Tales: Stories & Songs Celebrating the Earth
Sheroes!: Stories of Strong Women
Pandora's Box: Myths and Legends of the Ancient World
Kind Stories in Concert
ARTS IN EDUCATION CONCERT & WORKSHOP RESIDENCIES
Ms. Forest can design arts in education residencies that combine concerts and workshops and that can take place LIVE or ONLINE
Visiting Author In-School Assembly Programs
Musical folktale concerts are 45 minutes long and are for a maximum of 100 students. Programs for grades K-3 feature lively musical fables. Storytelling programs for grades 4-6, Jr. H.S., and H.S. feature captivating plots of tall tales, myths, and stories of adventure and enchantment from around the world. She is an award winning author of nine folktale books and eight recordings.
Teacher study guides are provided.
__________________________
A New Huntington Arts Council Journey Program Offering!
A Tapestry of Multicultural Tales -Storytelling Concerts and Workshops
Multicultural folktales come to life in Heather Forest's dynamic interweave of storytelling, original music, folk guitar, and the sung and spoken word. Interactive assembly programs are designed to suit grade level and offer ancient tales of wisdom and wonder selected from the folklore of Europe, Africa, India, Asia, the Americas, and the Middle East. Presented with a focus on historical background and cultural context, multicultural folktales reveal both the diversity and commonality of the human experience.
(For booking- Journey Program Participating Districts contact: Huntington Arts Council- artsined@huntingtonarts.org. All others contact Story Arts heather@storyarts.org)
____________________
Creative Writing & Storytelling Workshops
Using the structure of the folktale as its core, these workshops offer insights into storytelling performance techniques, the power of language, creative writing and attentive listening skills.
Workshops are designed to suit grade level and curriculum interest. Workshops can take place via Zoom online, in a classroom or library setting when possible and can accommodate one classes at each session.
Residency Programming possibilities:
Two Storytelling Concerts and Two Workshops
Four in-class zoom workshops
A Family Concert can be scheduled during the evening of a community residency.
PROFESSIONAL DEVELOPMENT WORKSHOPS
Storytelling Workshops for Teachers, Librarians, Parents, Leaders, and Storytellers offer participants an opportunity to hone their creative thinking and oral communication skills.
Multicultural Storytelling
Exploring the multicultural tradition of storytelling, this workshop for K-6 grade teachers encourages the use of storytelling in the classroom across the curriculum and investigates the dynamic language arts interconnections between speaking, listening, and literacy. Focusing on the retelling of multicultural folktales and on understanding their cultural context, participants will explore the expressive use of voice, body, imagination, and metaphor in oral storytelling. Practical core curriculum applications are offered.
For further information and fees contact:
STORY ARTS
PO BOX 354
HUNTINGTON, NY 11743
631-987-5450
heather@storyarts.org